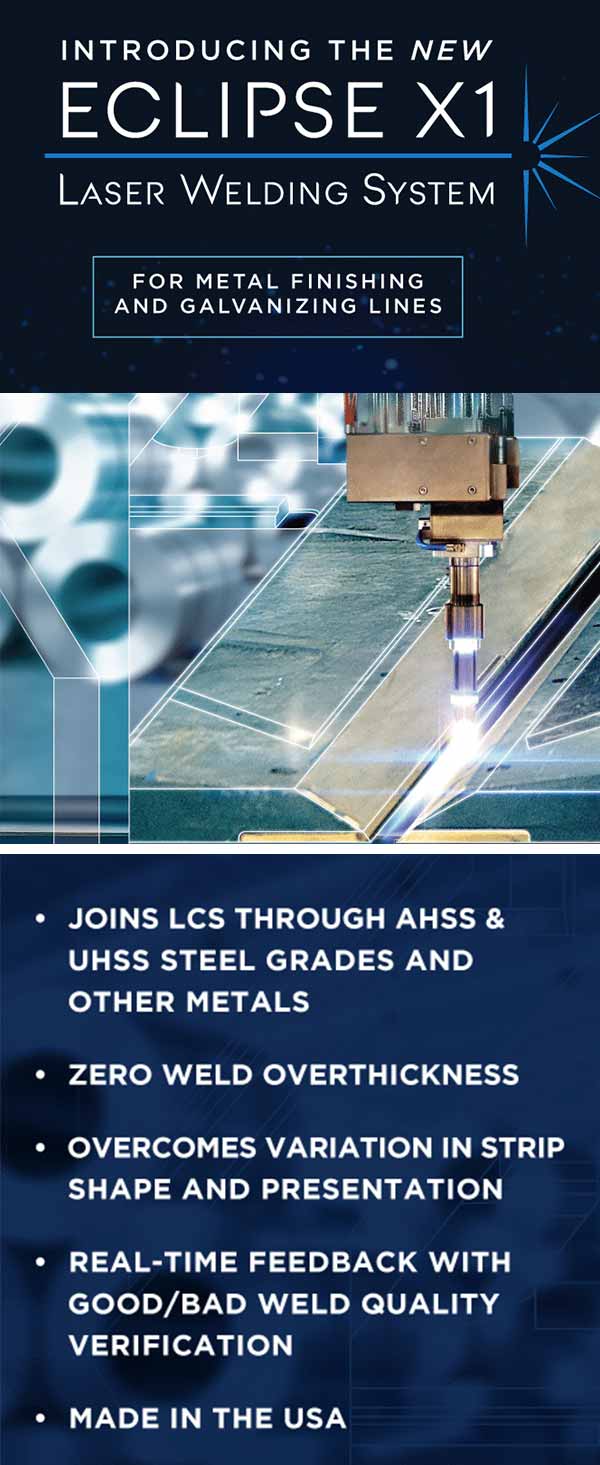 Pushing Boundaries.
Upholding Tradition.
Taylor-Winfield's new Eclipse X1 is the most technologically advanced laser welder for metals finishing and galvanizing lines to date, eclipsing all other current systems on the international market. Made in the USA, the Eclipse X1 joins steel grades from LCS through AHSS and UHSS, as well as other metals such as aluminum and copper. Our laser welding system overcomes variation in strip shape and presentation and offers real-time feedback to ensure the highest weld quality. 
Taylor-Winfield has a long and substantial history of providing the highest quality coil joining welding machines to the metals processing industry. Our new Eclipse X1 solid-state fiber laser welder is no exception. The development of this machine evolved from our vast experience manufacturing coil joining welders and the shortcomings we have seen from laser welding machines on the current market. After collaborating with the world's top laser welding experts on its technical design, the Eclipse X1 is the most modern fiber laser welding system for coil joining applications.
Strip Material Specifications:
Steel Grades: Cold & Hot Rolled Steels (LCS, AHSS, UHSS, SS & Silicon)
Other Materials: Aluminum, Copper & Titanium (grades evaluated per inquiry)
Strip Thickness: 0.41mm to 4.00mm (0.016" – 0.160")
Strip Width: 850 – 1930mm (33" – 76")
Servo Controlled Carriage Drive for Laser Welding & Cutting Head Arrangements
Entry Clamp with Horizontal and Longitudinal Movement
Exit Clamp with Vertical Height Adjustment
Laser Cutting and Welding Heads with Integral Gas Shielding Delivery Systems
Modular Quick-Change Welding & Cutting Laser Heads
Servo controlled Upper and Lower Planish Rolls (selectable on/off)
Laser Weld Identification Hole Cutting
"No-Touch" Scrap Handling System
Induction Heating Pre and Post Weld Heat Treatment Power Supplies, Coils & Support Structure (Optional)
Real-Time Weld Quality Monitoring System, Weld Profiling and GOOD/BAD Weld Quality Feedback
Dual Screen HMI Operator Station with Live Video Feed
Machine Operation and Verification System with Data Acquisition, Analysis and Reporting; Industry 4.0 Ready
Programmable Logic Controller (PLC) for Machine Sequences
Connectivity: Profinet & I/O Link
Live Online Remote Machine Monitoring Support via TWConnect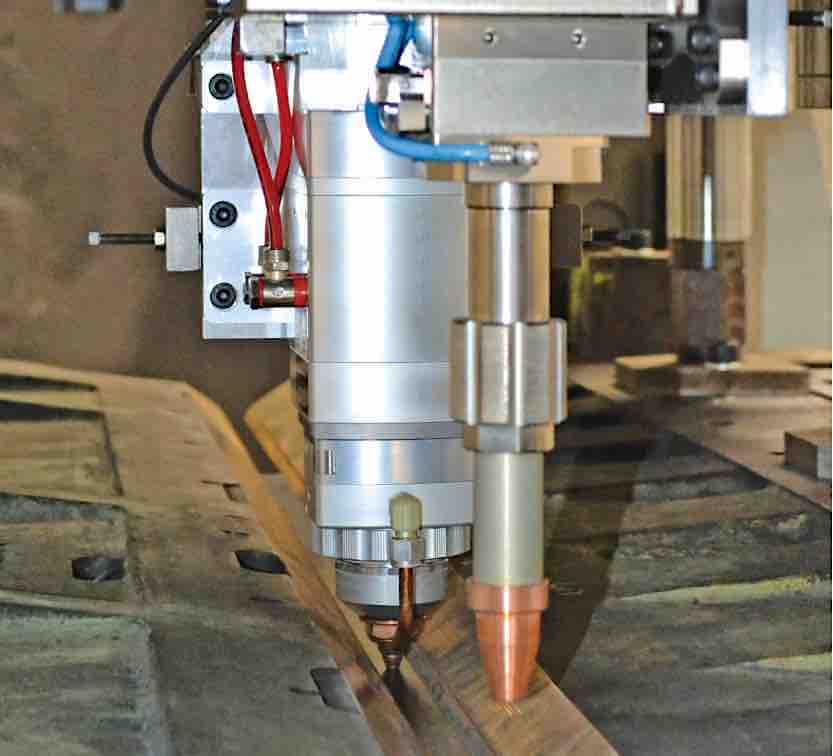 LASER COIL JOINING
R&D LABORATORY
Our full-service metal joining and induction heating R&D Laboratory is now equipped with a fully functional Coil Joining Laser Welder including:
1930mm Laser Welder with Solid State Fiber Laser Power Supply
Servo Controlled Laser Cutting & Welding Heads
Induction Pre & Post Weld Heat Treatment
The Coil Joining Laser Laboratory is available for customer sampling and proof of process validation.
Taylor-Winfield Technologies has the solution to your welding needs and more.
Learn more about our complete line of Coil Joining Welders.
WHY OUR CUSTOMERS PARTNER WITH
TAYLOR-WINFIELD TECHNOLOGIES
As a Capital Equipment Manufacturer, we provide standard & custom engineered parts production solutions, all under one roof. From concept through engineering, assembly and test, we have the expertise, resources, and commitment to ensure quality equipment & total "life" support for all the equipment we manufacture.
Research & Development Laboratory
The Research and Development​ Center can help improve part quality, quantify existing processes, create reliable parts production expectations, and establish machine performance criterion.
Aftermarket Spare Parts & Copper Products
Taylor-Winfield's Aftermarket Spare Parts & Copper Products Group provides "life support", parts and ancillary equipment for existing machines worldwide.
Worldwide Field Service and Support
Taylor-Winfield's technicians have mechanical, electrical, & programming skills, enabling them to provide timely, quality service, and to supervise or perform on-site machine evaluations, repairs, & upgrades.